I had a really difficult time trying to decide what to write my blog post about this week. Blended learning means so much in so many different ways and I thought about how the three blended classes that I've taken have provided me with different learning opportunities. And that's when my idea popped into my head.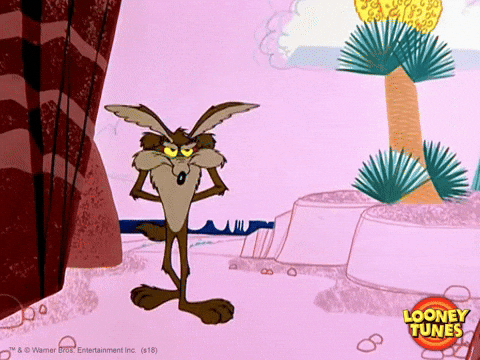 Differentiated instruction, different learning opportunities. As a primary teacher I spent much of my day looking for ways to adapt my lessons to accommodate the needs of all of my students. Do people in higher centers of learning work to achieve the same goals as I do? As I pass my students onto the high school level, I'm aware that all of the adaptations I make are not available to them in high school. 70% of their science and math marks are all about exams. Exams are not the primary focus in elementary school. I asked my high school counterparts what does blended learning mean to you and how are my students going to be ready to enter your classroom? This then translates to how are high school kids ready to enter university?
It's a well-known fact that class sizes are increasing. Increasing at the elementary level, the high         giphy      school level and the post secondary level. Are all instructors having difficulty in reaching all of their students? Is blended learning the answer? Searching for articles that could help me answer my question…and th en tadaa!!!      giphy
Boelens, Voet & Wever (2018). article, The design of blended learning in response to student diversity in higher education: Instructors' views and use of differentiated instruction in blended learning. Blended learning not only gives us the opportunity to reach the distance, but it gives us the opportunity to diversify the instructional lesson and requirements that need to be fulfilled by the students.
Differentiated instruction through Blended Learning looks at four components; these are content, process, product, and affect. Flexibility in content is adapting the curriculum or modifying resources and how curriculum is being presented. Process is understood as how content is being processed and the acquisition of new skills. Product is how the students show what they know and affect is how students feel about the classroom environment. Most of the studies on differentiate learning have been done in the elementary and high school environment, although blended learning holds great potential for face-to-face and online activities in higher education. Unfortunately a large population of higher level instructors do not believe in the use of a blended learning environment.
I have been working in my classroom to develop blended learning with a number of other teachers through novel studies that we are teaching. My students are thoroughly enjoying the interaction that online learning, in conjunction with the face to face times is giving them. I would say out of the three classes that I've taken in a blended learning environment, two have been very enjoyable for me. Should differentiated instruction be part of higher learning, and can blended learning by the key to this?