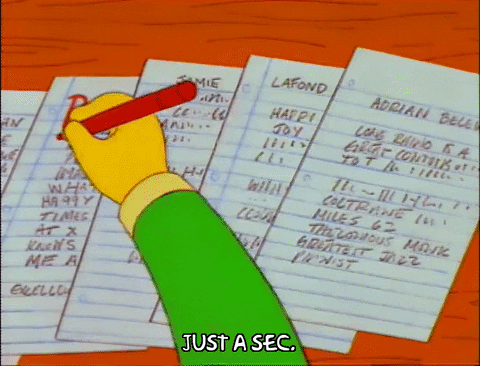 GiphyIt seems we, as teachers, are always concerned about assessment.  Is it formative or summative? Is it for, as, or of learning? Who will the assessment be reported to and what is the main objective of the report?  Often, unfortunately, we are told assessments have to be completed for data to be given to board offices or Ministry officials. These are completed without lessons having been thoroughly taught, students not having adequate opportunity to practice or the performance is based on a component taught so long ago that memory or skill is lost.  What good do these assessment do? Has the impact of the assessment on the student's motivation or self-esteem been taken into consideration? How do students feel after this assessment has been performed?
Proper assessment is to improve student outcomes.  Given the time to receive rich and informative feedback, a child will grow from the assessment. A teacher is to provide assurance and constructive criticism to the learner in the hopes that the learner can develop to the next level of learning.
If students work with the teacher to develop the criteria for the assessment  they have active involvement in their learning.
Joe Bower as mentioned by Alec has a blog call for the love of learning. He blogs about abolishing grading in assessment is not a spreadsheet– its a conversation.  There are great videos regarding the need for grades, or maybe the need "not" for grades.
I use SeeSaw and Flipgrid weekly in my classroom.  We maintain these apps as digital portfolios.  Parents can interact on student Seesaw
https://flipgrid.com/s/07066bc1b49b    Student Response 
Here is one of my students using Flipgrid to respond to a story about residential schools. This student is very shy, she prefers to speak to the computer than to the class or even small groups.  This tool is perfect for her, although she still has to speak to everyone as some point. All of my students have their own laptops so there really was no challenge to setting up this assessment tool.  I use it for formative and summative assessment, depending on the assignment.  This response aligns  with curricular outcome CR7.1.  Being that we have done many reflections, I will use a rubric to complete a summative assessment.
| | |
| --- | --- |
| CR7.1 | View, listen to, read, comprehend, and respond to a variety of texts that address identity (e.g., Thinking for Oneself), social responsibility (e.g., Participating and Giving Our Personal Best), and efficacy (e.g., Doing Our Part for Planet Earth). |
The only draw back is listening to 30 responses.  Sometimes assessing written work is easier, but having the ability to assess oral language is a bonus as well as an adaptation.  Finally, my students' portfolios are a number of digital snip-its of what they have done this year.  We are required to have digital portfolios and I thought I would use these two tools.