This is my first fully on-line class.  I really like the Zoom Room concept as you can be involved in the class in as many way as you would in a classroom situation. I have completed a blended class in which Zoom Room was utilized as a tool for watching not participating; very little interaction occurred.  It was like watching a class happen instead of, what we are doing in 833, taking a class and making it happen.  This class has opened my mind to on-line classes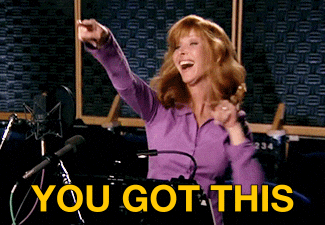 as I was very closed off after my blended experience.  It is up to us as educators to model a growth mindset, and I feel this class has helped me see that in a very positive way. The breakout rooms, the ability to share a screen with the accessibility of all the applications and extensions that you normally use make Zoom Room the perfect tool to provide the formal and social aspects of learning. The chat allows for social interaction as does the speaking mode.  This allows for differentiated learning in that some are more comfortable and confident speaking and others with non-verbal communication.
I have been utilizing Flipgrid a lot since our first introduction.  Having had used this tool once before, I have made it a much larger part of my teaching and assessing portfolio.  My students are involved with the GRA, and Flipgrid provide the them with the opportunity to meet and interact with their reading buddies in Nashville. Such an easy and engaging opportunity; and my S's love it. I am learning how to learning again!
We have heard time and time again that an app or extension are only as good as the teacher or instructor using them.  I can vouch for this with my experience in this class and in the blended class I was enrolled in last spring.  Here I am engaged and learning, utilizing my new skills and providing opportunities for my classroom. I am looking forward to Alec's next class. If I had a choice of the direction of where to go next, I would like to tryout more of these tools and applications.  I find it helpful to my understanding of the tools when we are given opportunity to try it out in our classes.  I would like to see curricular connections made and how we can make the most of the applications to enhance our curriculum.
With the Connected Educator expectations, along with Flipgrid, I have managed to use Kahoot, Plickers, SeeSaw, Menti, and Quizzez as assessment tools.  I have connected with parents on Twitter, Scolantis and SeeSaw.  My whole world is widening, soon I may catch up to my students! My students love creating with Menti.  What values can you teach using technology?