Our prototype is a digital or online book club. The theme of the book club is bullying which is a very difficult and important issue that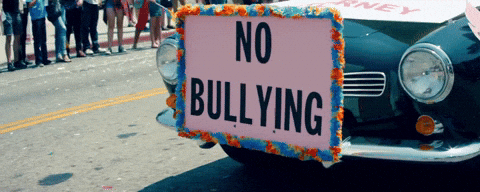 teachers have to teach each year. We have chosen a number of leveled resources and have divided our students into homogeneous reading groups. Each teacher is facilitating a group of students using one novel. Each week students will use a plethora of resources and online tools to complete assignments regarding a number of curricular outcomes. The classroom teacher will implement reading times as well as computer times for students to work on assignments.
On the first day students will be given a blog and creative assignment students will have read a section of the novel and will begin commenting on that section in their weekly blog post. On the first day the classroom teacher will show a video to the students with a number of questions that they will discuss on the Yoteach app the following day. Day Two will be the live chat happening with the students separated into groups according to the novel they are reading. The instructor will lead the chat beginning with the questions from the video that was shown the previous day, then the instructor will get into that section of the book that was to be completed reading for the Monday prior. Days 3,4 and five allow the students to work on their posts with the opportunity to chat with their classroom teacher, as well as their online instructor for any help they need and creating their blog post as well as the creative post. Students will have the opportunity to use many applications in order to finish their posts. An example would be creating a poster; the classroom teacher will introduce a Site or application, but students are allowed to use which ever tools they would like to in order to complete the assignments. Over the weekend the instructor of each book assesses the blog and they creative  post using the rubrics included. Students receive their mark, feedback and ideas in which to improve and have completed the next portion of reading by the Monday in order to start the cycle all over again. For senior students, grades 6-8, this timeline will feel somewhat quick paced, but I believe teaching deadlines and time management is also a skill that will be part of this unit.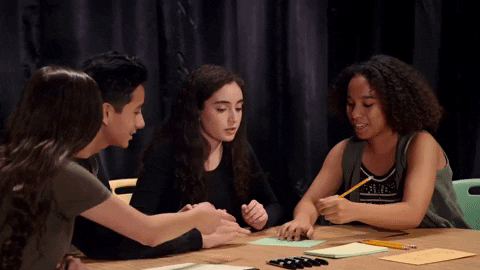 Amy, Kyla and I met several times in order to figure out how to put this unit together. Our first objective was to locate books and sites in order to build a repertoire of activities for the students. We looked at other book clubs and blended learning situations in order to piecemeal something that we could handle in our classrooms. Our profile is located here.
Our theme is an important one and we wanted to ensure that the readings our students were signed, the activities they participated in and the videos they viewed would help to develop their understanding of bullying and ways in which they can actively work to stop it from happening.
Ar this point we do not have a full 5 week unit.  We have more than the number of activities required for this course. If you are interested in viewing our Unit you can find it here.  Feel free to add and adapt what it here it make it your own.